Princess Charlene of Monaco and Princess Caroline of Hanover were the two queens of the evening of November 19, 2022. The gala evening and its show came to close this magnificent day of national celebration. The wife and older sister of Prince Albert II impressed with their elegance in their midnight blue dress.
Read also: Charlotte Casiraghi appears for the first time with her two sons and her husband at the Monegasque National Day
Princess Charlene adopts a sober style for this national holiday
The Princess Charlene took part in the national holiday for the first time since recovering. A great return for the wife of the sovereign who has been very noticed. She had chosen an immaculate white ensemble, accessorized by a large black boater, to attend the thanksgiving mass at the cathedral and then to attend the military parade from the balcony of the Prince's Palace. The outfit was signed Akris, the princess's favorite Swiss designer.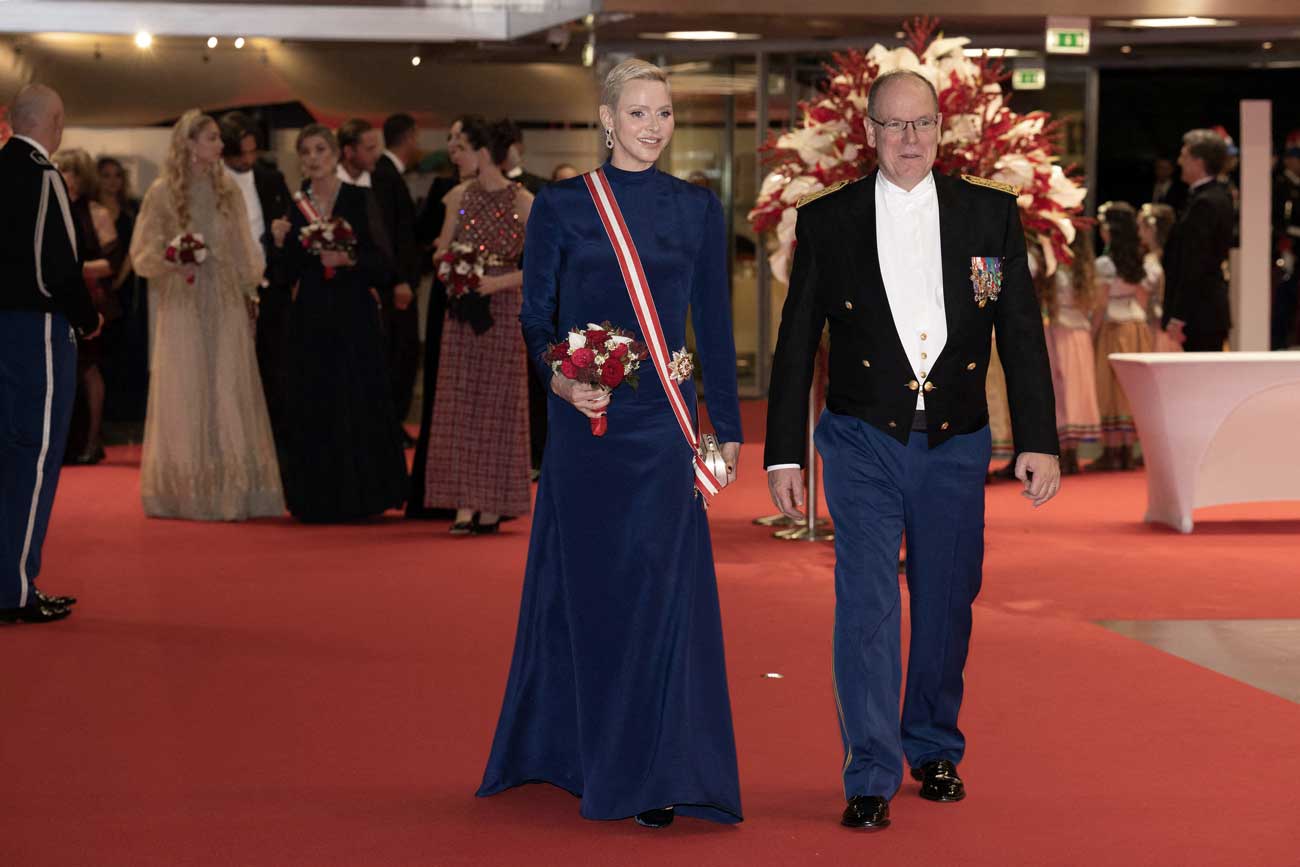 Read also: Jacques of Monaco in police uniform for the first time and Gabriella in red for the Monegasque National Day 2022
In the evening, Princess Charlene, 44, wore a blue dress signed Terrence Bay to go to the Grimaldi Forum. Very elegant, the second dress of the day was also very simple. She wore the red and white ribbon of the Order of St. Charles and the insignia of Grand Cross was pinned at her waist.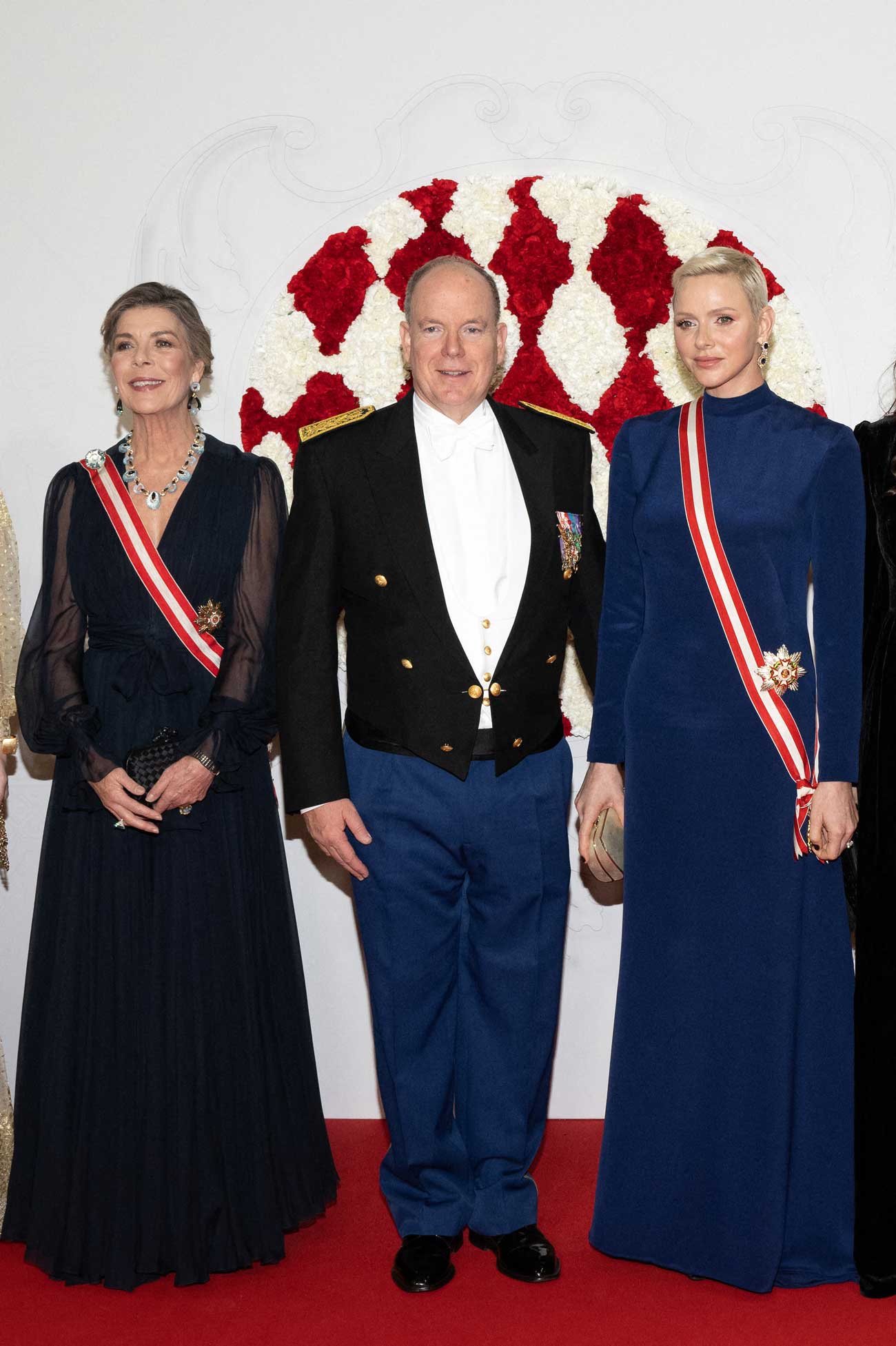 Read also: The Monegasque National Day 2022 in the presence of the entire princely family
Princess Caroline of Hanover very elegant in her midnight blue Chanel dress
Princess Caroline of Hanover, 65, had chosen a pink Chanel ensemble for the first part of the day. To attend the gala show in the evening, Princess Caroline continued her momentum, always faithful to Chanel, like her daughter Charlotte who is an ambassador for the fashion house.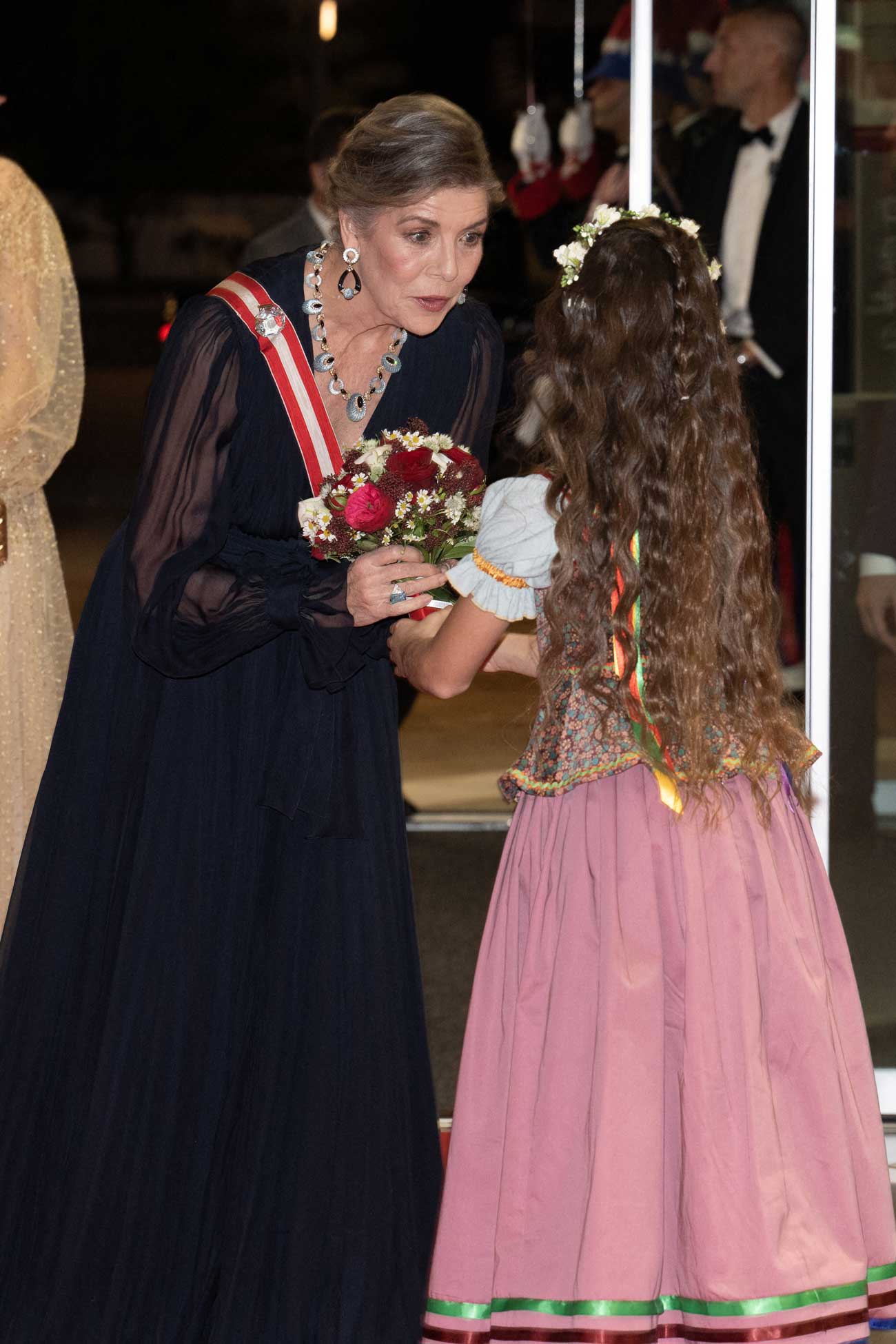 At the gala, Princess Caroline wore a semi-sheer midnight blue evening dress. She also wore the decorations of the order of Saint-Charles. She wore a necklace reminiscent of the eye of peacock feathers.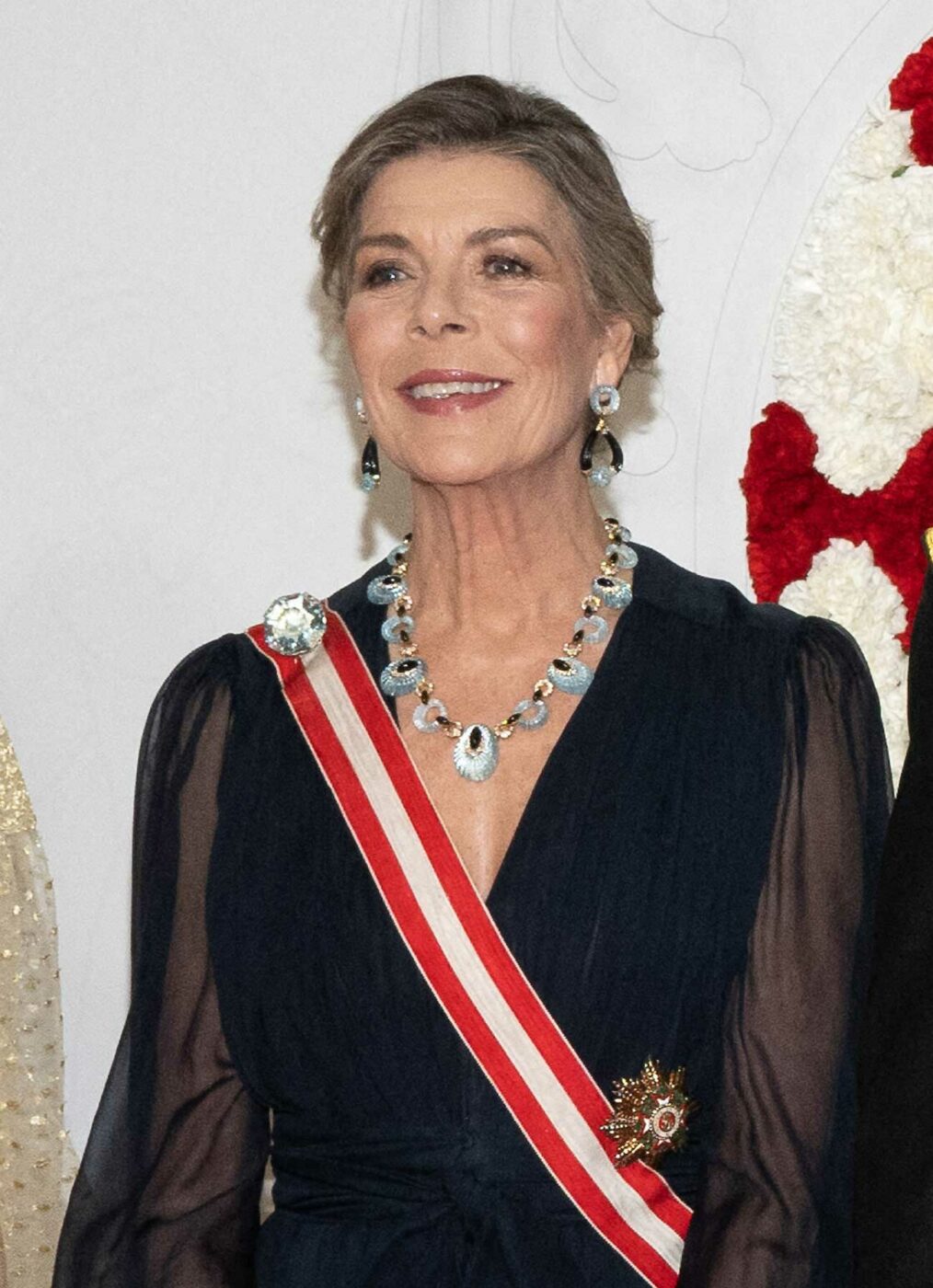 Read also: Princess Caroline of Hanover presents the insignia of the Order of Cultural Merit
Princess Caroline was surrounded by her children and stepchildren during the evening. Hereditary Prince Jacques and Princess Gabriella, who will celebrate their 8th birthday in a month, are still a little young to attend this type of gala. Andrea, Charlotte and Pierre Casiraghi were present with their half.