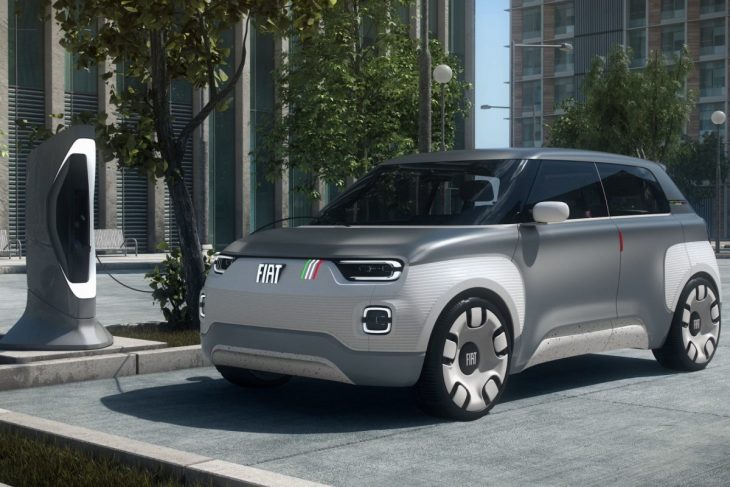 Unlike most of its rivals, Fiat is not planning to abandon the small car market. Its challenge is to offer electric ones at low prices.
Many manufacturers have left the market for small city cars. Citroën and Peugeot, for example, recently stopped the C1 and 108. And some are starting to ask questions about the segment above, that of versatile city cars, like the Clio. Ford thus caused a small clap of thunder by announcing the end of the Fiesta in 2023.
The reason for these successive stops? It has become difficult to make money with small cars, in particular because of increasingly strict anti-pollution standards. Either the brands increase the prices of the small models, but that makes them less interesting, or they cut back on their margins. And the arrival in 2025 of a new standard, Euro 7, even more severe, will not help matters.
There is one who intends to resist, however, it is fiat. The Italian firm specializes in small cars and intends to remain so. Olivier François, boss of Fiat, confirmed with Autocar that the manufacturer will persevere on segments A and B, including with electric.

Read also
Presentation – Discovering the Citroën Oli, the most experienced laboratory on wheels

Fiat will also set out to conquer the B segment, while it stopped the Punto several years ago. A brand new model will be launched in 2023, based on the Peugeot 208. Like the Lioness, this vehicle will be available in internal combustion and 100% electric.
Olivier François knows that he has a big challenge to take up in terms of price. To make a small electric car profitable, he points out that the current temptation is to look towards the premium, in order to coat the cost of the battery. This is what he did with the 500 electric, which now costs at least €30,400 in France!
The next model, launched in 2023, is not likely to hit hard on the price side, it is still early for that. But it should work out with the following projects, inspired by the Centoventi concept (photo). Olivier François highlights a new asset of Fiat, its membership in Stellantis. Fiat will thus share the financial efforts and the technical elements with Citroën.
With the Oli concept car, the chevron firm has announced the arrival of a new generation of simpler and therefore more affordable electric vehicles. The next C3 should have an "economy" electric version that would oppose the Dacia Spring, which now starts at €20,800 (excluding bonuses).
Fiat should follow this lead so as not to move away from its popular positioning. In addition to new models for the B segment, Fiat will remain on the A with an electric equivalent to the Panda. For small budgets, rumors also suggest the launch of a revised version of the Friend.